1 tag
Every Beat of My Broken Heart
The TWIST.  Stories, Jokes, Movies - All my favorite ones feature a twist I was not expecting. The twist is why I'm a fan of M Night Shyamalan movies (yes I just googled the spelling of his name). It's the reason why my favorite jokes are funny… and it's the payoff at the end of so many of my favorite stories. I think God likes the TWIST just as much as I do…....
Focus
It's interesting to me that in a sea of positivity my heart is capable of honing in on a single negative and dwelling on it. I know it's not just me. I'm sure most of us can identify with that feeling. It's like the whole world goes out of focus and all you see is this big glaring negative. Maybe it's something someone said to you or about you… Or maybe...
Made
After a year of work, it is so exciting to share the new Hawk Nelson with you all! If you preorder at hawknelson.com, you get to stream the whole record immediately online. I think this is super cool, and so many are doing it already - if you're interested in hearing what the new Hawk Nelson sounds like - go preorder the record and listen to the whole thing right now!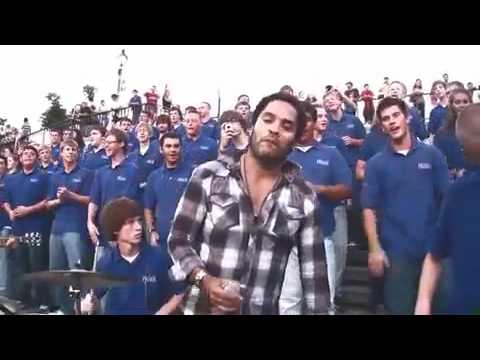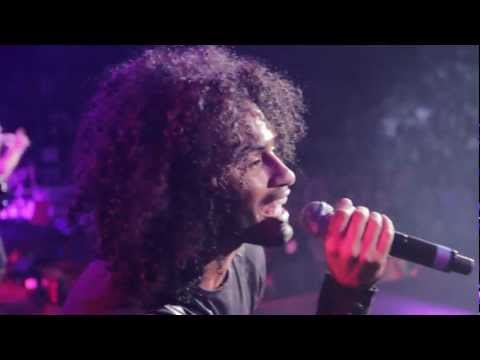 Words on iTunes →
Excited that our new single WORDS is out on iTunes today!
Watch
Recording some mini organ parts on a new HN song called Outside The Lines.
Words
Love hearing feedback like this…. A commenter on the Words lyric video. This song serves as a daily reminder to me. I work at a restaurant. When things get heated (and it does almost everyday) sometimes it's all that I can to not swear at a coworker. But it goes far beyond swearing or profanity. I realize that it's a huge blessing to edify and be edified through encouragement...
MADE
I just made the final lyric tweak on the last song written for MADE.  What a journey it's been, this past year. So many unexpected twists and turns. God has been so faithful…. it's amazing to look back and see what He's done. So much to marvel at. Terrifying and wondrous at once. This year I became an uncle for the very first time, and finally began to understand...
"It's not the miles, it's how you live them."  One of my favorite tv spots I've seen in years.
14 tags
A Million Miles Away in a Van
To get in the Christmas spirit, Daniel, Justin, and I perform an acoustic version of A Million Miles Away in the back of a minivan driving down the freeway.  Merry Christmas!
Hawk Nelson Behind The Scenes
[Left to Right] Scott Mills (guitar), Jon Steingard (vocals, guitar), Justin Benner (Drums), Daniel Biro (Bass) Lots to keep you up to speed on in the HN world!  This past weekend we played shows in Montana and Ohio. We were thrilled to be a part of a Skull Church event in Bozeman on Friday night, and a Youth Explosion event in Willoughby Hills, Ohio, on Saturday. We had a blast sharing a...
How Do You Know?
"You shouldn't eat ______. It's bad for you." "Don't take that medicine. Take this supplement instead." "Global warming is a hoax made up by a bunch of socialists." "Don't vote for _____. Don't you know they did ______?!" "There's more to 9/11 than we've been told." It feels like we've...
Watch
Our Hawk Nelson kickstarter is up and running! Check out the video! The kickstarter page is here -  http://www.kickstarter.com/projects/hawknelson/kickin-hawk-nelson
Disciple LIVE 2012 →
A Disciple live concert film I had the pleasure of mixing is now live on their site! Check it out! 
1 tag
Step Up To The Microphone
On Friday night we played our first festival show as the new Hawk Nelson. Wow. So much fun! I say "the new Hawk Nelson", knowing such a phrase sums up a mountain of changes that have occurred over the past year, and also knowing that those changes might make many different people feel many different things. I wanted to share a little bit with you all about some of the events of the past...
Hawk Nelson Updates - Soon - Promise!
Hey all - just wanted you to know, we HAVEN'T fallen off the face of the earth. We have been furiously writing for a new record and the launch of the new Hawk Nelson. There is so much exciting stuff to tell you about, and in the next few weeks you will be hearing MUCH MUCH more from us! Jon
1 tag
Sacred. Holy.
I'm enjoying my last morning in Australia. I woke up about as early as usual, around 6am, threw on some clothes, and went for a walk around downtown Perth. It's sunny and warm even this early in the morning, and the nearness to the water gives the whole city a beachy feel. It's beautiful here. The people are beautiful here as well. Everyone seems so put together. Even at this early hour,...
1 tag
Slow. Small.
Sometimes I like to stand on a street corner at a busy downtown intersection. Just stand. I enjoy the flow of people all around me. Their conversations. Their facial expressions. Their hurry. I'm certainly the only one still just standing there when the walk sign lights up. 30 seconds later I'm with a new group of strangers. It's like little 10 second snapshots into other...
1 tag
What To Feed
On the plane to Australia I watched one of my favorite movies, and found that it was not a favorite anymore. Weird feeling.  I hadn't watched this movie in quite some time…. And I assumed I'd love it just as much as I used to. Instead I found myself watching it with new eyes.  I first saw it over 10 years ago. I had just moved out on my own, and I was so unsure of my...
1 tag
Security
Ive been thinking a lot recently about safety. Security. As a man, and a husband, it's something that's built into me. I want to provide a safe place for myself and my wife, and someday, my kids. The more I can provide this with my own two hands, the better. I'm the kind of guy that likes to be in control. I like to plan, and execute. I like to have backup plans. All of this...